Welcome to All Saints Lydiard Millicent
Sunday Services
| | |
| --- | --- |
| | |
| 8.00am Holy Communion | |
| 10.30am Main Service | |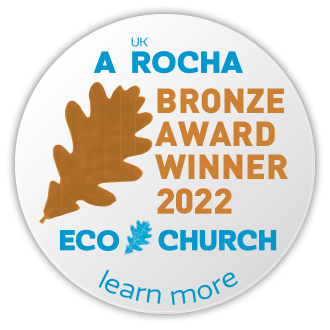 Welcome to All Saints Church
in the Parish of North West Swindon and Lydiard Millicent. Our weekly Sunday services are in the church at 8.00am and 10.30am.
All Saints is an evangelical Anglican Church. Visit our church on any Sunday and you will receive a warm welcome. Vicar, Revd Tudor Roberts, Churchwardens, John Halstead Andrew Roberts, and the PCC invite you to take a look at All Saints Church. We have a great team of people who are involved in all aspects of the Church's life. NB Not just on Sundays, but throughout the week there is something happening!
As a church, we are passionate about enabling people to encounter the transforming and healing power of God through worship, preaching, and prayer. The Christian faith is that Jesus has won for us marvelous salvation and our job is to live in the Joy of what Christ has done for us. This is called Discipleship.
Our main services are at 8.00am and 10.30am. 1st, 3rd and 5th Sundays are Morning Prayer. 2nd and 4th Sundays are Holy Communion Most 10.30am services finish by 11.50. We involve children in worship as much as we can and link up with local schools.
Each Sunday we have more than 50 people attending our regular Sunday services. We have over 93 people on our Electoral roll and there is room for more!
We have an induction loop for those hard of hearing, and large print books are available. We use TNIV Bibles and multimedia in most worship services. Our building is wheelchair friendly in that there are no steps. We only have one designated parking bay next to the Church but there are more next to the Parish Hall. Our accessible toilet is open every day.
Why not find out more by getting in touch or come and see us, as together we discover what it means to be a people discovering and rediscovering how good God is and the salvation he has won for us on the Cross.
To know more please contact us at tudor.roberts.aslm@gmail.com
As a church, we are committed to the safeguarding of all people in our church. Please click the link to see our Safeguarding Policy.
Please click the link to see our Privacy Policy
How to find us.
Lydiard Millicent is a village 5 minutes' drive from West Swindon. The church is situated at Church Place, near the Parish Hall. Sat Nav users should use the nearby post code SN5 3LS
Address
All Saints Lydiard Millicent
Swindon
SN5 3LS
Parking
Please check the signs in the Parish Hall Car opposite to the church to see if it is available and if not, please park at the Vicarage, The Butts, SN5 3LR. Please be considerate to our neigbours and not block access to their homes.
Therefore Jesus said again, "Very truly I tell you, I am the gate for the sheep.
John 10:7, 9-10
05/12/2023
Thursday 7th December
10:00 am
-
Midweek Communion
Sunday 10th December
10:30 am
-
Holy Communion
Friday 15th December
6:00 pm
-
BASH Youth Group